By the time I was eighteen months old, the only colour shoes I wanted to wear was red.  There was no other choice.  By the time I was eighteen years old, not much had changed.  I saved a good portion of my Saturday retail assistant earnings to buy a pair of red suede shoes from my favourite trendy shoe shop.  They were everything.  I wore them to my confirmation.  Yes, that's one of those ceremonies where people generally wear white clothes like angels.  That ceremony which signified your 'get-out- of-Sunday- school- jail-card -at- last'. I was the only one dressed from head to toe in red, like a devil amidst the angels, but I can tell you that those angels wanted to wear my red shoes.
I still have those red shoes and when the season changed from summer to autumn, I decided to rescue them from the loft to see if my middle aged feet could still squeeze into these shoes from my younger years.  Without surgically removing my toes or the fleshy padding which lines the sides like an inflatable lifeboat. The suede is balding a little in places, like the pate of a man in his advanced years, but there is still a little life in them to bring  these grey days a little joy.  I gave them an  airing this weekend and I am reminded that there is nothing like a pair of red shoes to add a sassy edge to the most simplest of outfits.  A few people asked me where they are from, and since they are vintage relics from my youth, I have looked around and found some other red wonders to give you happy feet.
The List of Lust
Topshop
Top of my list of lust is Topshop's Jude Mid Heel Shoes  for £39.  They are mid heel, they are red, they have buckles, there's not much about this shoe that I do not love.  Red shoe dreams right here.
Finery
Finery's Stella Suede Sling backs are relatively similar to Topshop's midi heel shoes if you prefer them without the black details and ankle straps.
Asos
Asos do not come up short in providing us with plenty of red shoes in their collection and there are a few lovelies to make us smile in the grim and grey weather.
Zalando
A little more on the party spectrum, I love Zalando's Marco Tozzi super shiny heels, but I'd still totally wear them with jeans and a t-shirt for a slice of cake on a Sunday afternoon.
Next
Next gives us a very stylish pair of Red Square toe Mary Janes which I would happily slip on with any outfit, the colour is just beautiful.
The Best for Last
Saving the best for last, the favourite red shoe for me comes with a hefty price tag.  But they are beautiful and they are the type of shoes you can keep for  the next 25 years. These are the serious red shoe goals.  Next have some shoes which look similar to these (in the vaguest sense sense possible), but not in red! How dare they? Failure. I'm having a little faith and hoping that a little Christmas delivery might bring us the colour we all love in shoes that look similar to these.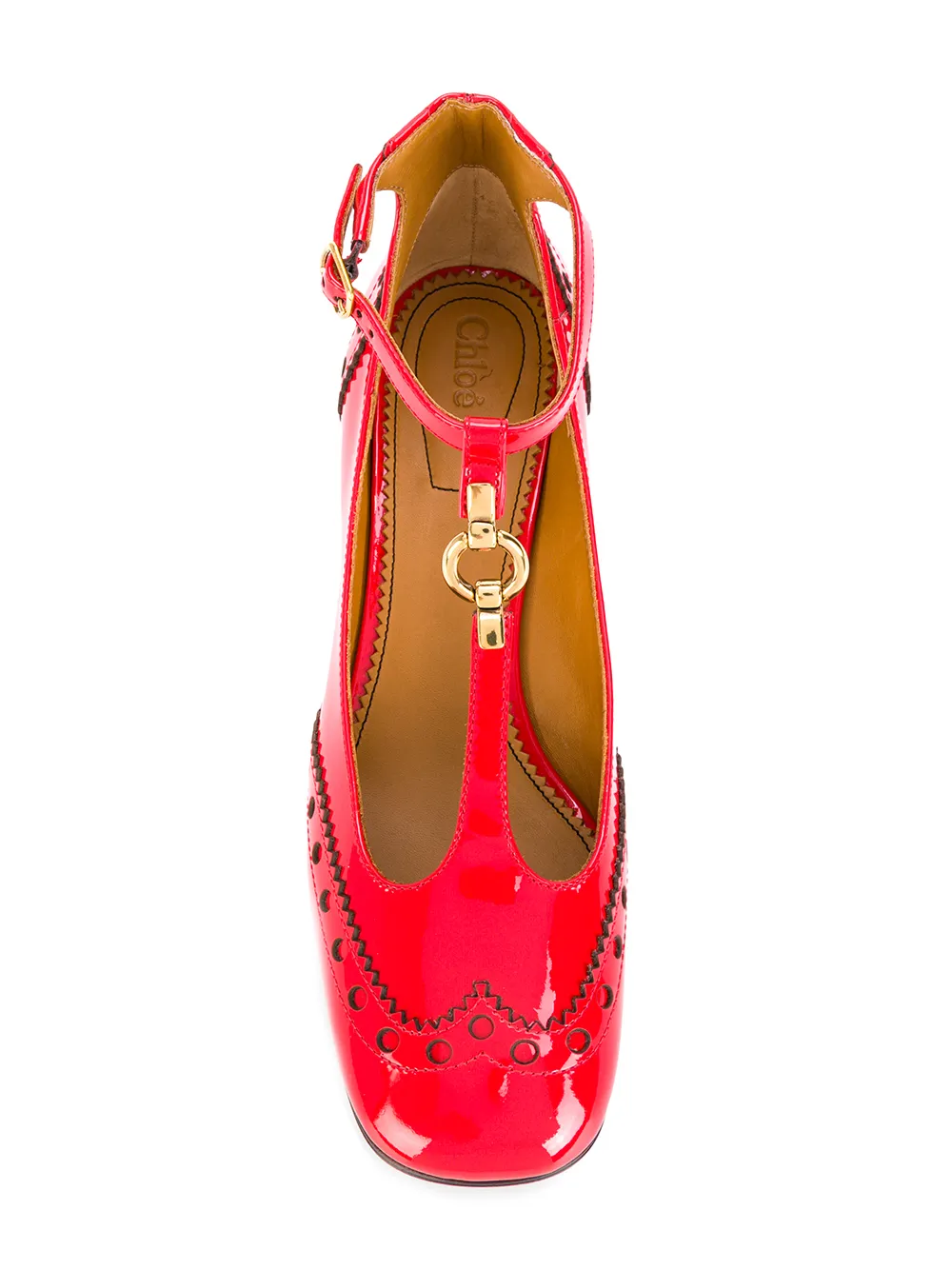 With the Christmas season fast approaching, you have all the excuses (reasons!) you need to buy a pair of red shoes. And I just love a bit of leopard print with my red shoes.  xxx