In the suburb of London where I live, there is a dingy little shopping centre.  The quality of shop offering is on the lean side. Politely phrased.  A mecca for spending your money, it's not.  There is, however a TK Maxx that I storm through on a regular basis.  And on the path I tread with some speed, they have their handbag department. If you can call it a department.   Which means that I have a healthy selection of handbags from TK Maxx, which I am often asked about.
My favourite and most well-used handbag must be a red one that I bought there early last year.  I use it all the time.  It is the perfect colour pop with any outfit and it fits everything I need.  Apart from my large Canon camera.  But I can live with that.   Since my red handbag is such a key piece in my accessory wardrobe (which is a very large dresser drawer actually), I decided to find a few similar handbags that might be every bit as useful as my much loved red handbag (sometimes over-used).
On a budget red handbags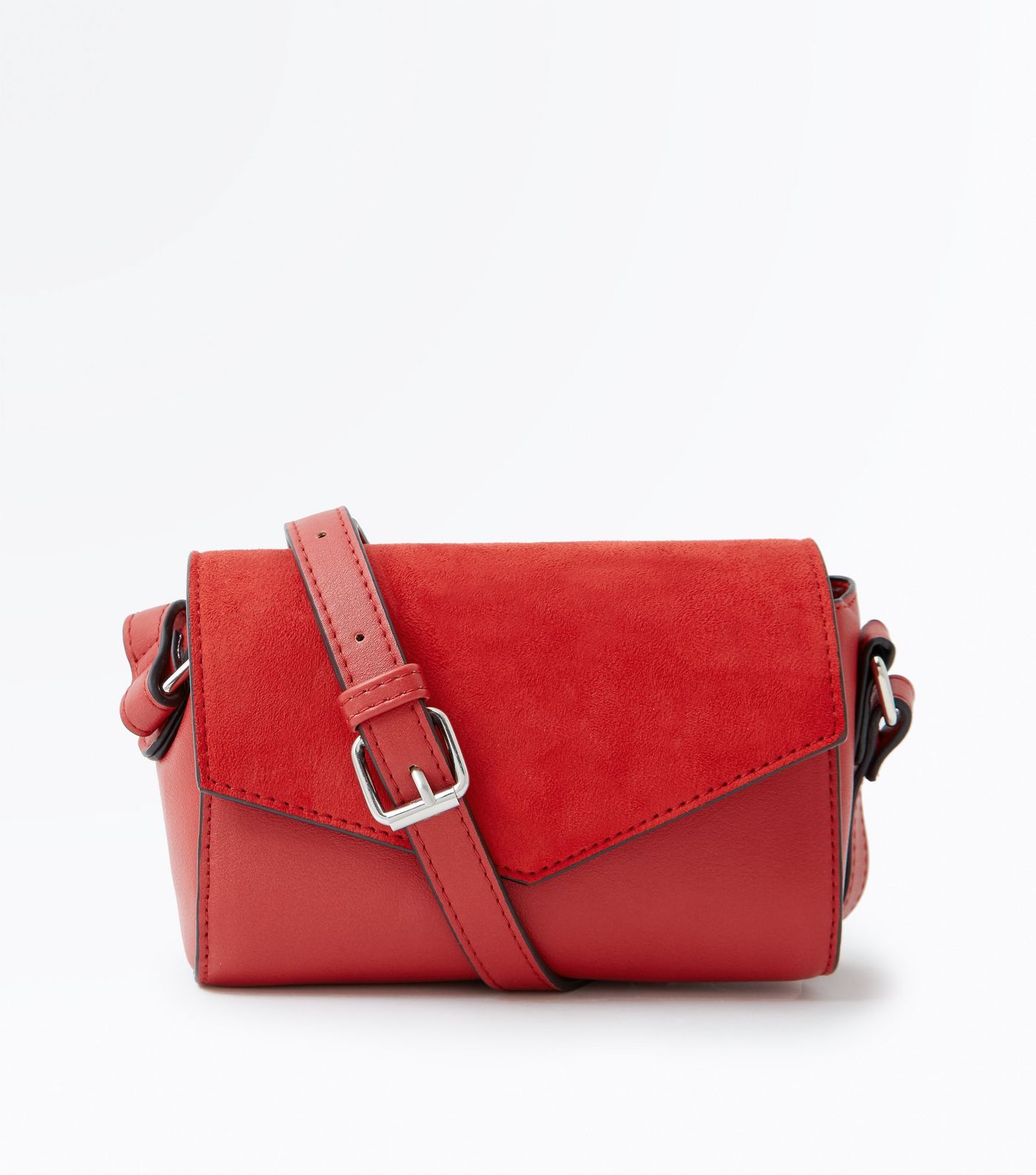 New Look Red Suedette £9.99
Not so budget red handbags
Go mad and splurge red handbags
So maybe the Prada handbag is not all that similar to my little TK Maxx handbag, but that's my little indulgence. There is a little puddle of drool on my keyboard.  How beautiful is that bag? How much do kidneys sell for these days?  Perhaps your other half may treat you to something extraordinary this Valentine's Day if you drop a few unsubtle hints (which would make you a very lucky lady indeed).  Or perhaps you want to get something to accessorise your date night outfit with. Either way, there are a few bags of all price ranges here to choose from.  Maybe not quite 50 shades. We'd all get a little bored.
Red handbag loving.  With love from me to you (cue Beatles tune). I'm going now before I spew forth anymore spectacularly cheesy anecdotes. Which one is your favourite?  Calamity likes the New Look one (which is a fantastic bargain and a nice bag).  Last of the big spenders.  Aren't I lucky?
xxx